PLAYOFF MATCHUPS
---
---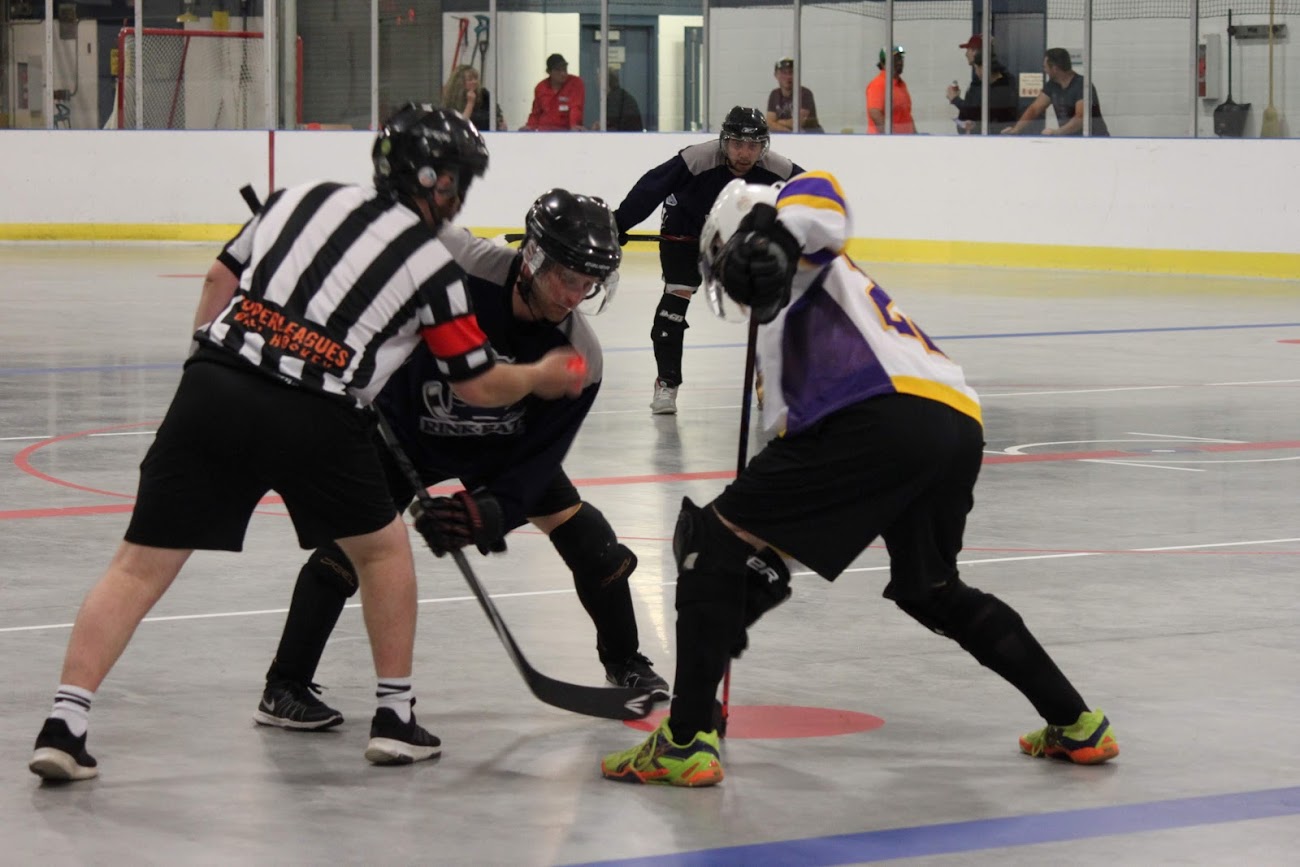 ---
There will be a new champion in Tier 1 this year. The back-to-back champion EDM Top Whale failed to pick up a win in three tries and found themselves out of the playoffs. In another surprise, the CGY Pitbulls...who looked strong through the opening two games of the round robin, was unable to put one past Ty Swabb and the Nighthawks...and also find themselves on the outside looking in. The Nighthawks, with the win, catapulted to the top of the standings and will host the CGY Generals in the semi-finals. The two teams met earlier, with the Nighthawks picking up the 4-3 win. The Savages and Phantoms, who played to a 4-4 tie in their final round robin game, will renew acquaintances tomorrow morning, with the winner heading to the gold-medal game.
Tier 2 got an early start on the playoffs Saturday night. The CGY Show Ponies knocked off the EDM Team Pending 3-1 to advance to tomorrow mornings semi-final game where they will look for their second straight W versus EDM Bar South. Bar South knocked off the GP Cobras 5-2 in their quarter final matchup. The final quarter-final game saw the EDM Cobras knock of the CGY Stars...sending the Cobras into a semi-final match up with the top-ranked EDM Walruses.
Tier 3 will see three rounds tomorrow. The quarter-final matchups have the EDM Killer Bees taking on the CGY Vipers, while the EDM Reapers will face the FM Vullets. The CGY Blazers and CGY Rude Boys took the #1 and #2 seeds respectively...and will await the winners in the semi-finals.
Tier 4 playoffs will follow a similar gauntlet to the Tier 3 teams. With quarter-finals at 8 am, semi's at 1230 pm, and finals at 5 pm. The EDM Silver Kings will battle the CGY Evolution 2, while the CGY Energy will take on the CGY Rink Rats. The teams awaiting the winners are the EDM Knowlton Gnashers and EDM Team Ferda.
On the woman's side, the three-team A division final will feature CGY United, who didn't lose once in their four round robin games, taking on the EDM Ducks.
The B division semi-finals will see the #1 seed, EDM Cherry Pickers taking on the #4 EDM Bad News Beers, while the #2 CGY Tune Squad battling #3 CGY Vipers.
The C division was the other early playoff starter. The CGY Dumpling Chase advanced to the semi-finals after knocking off the CGY Elite Pumas 3-0. They will now face the top-ranked EDM Asylum. The other semi-final matchup will have the EDM Stilettos battling the EDM Storm.